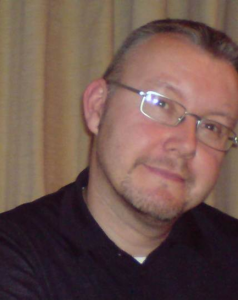 Simon Evans's current research interests focus mainly on the role of virtual environments in the experience and emergence of Self in contemporary society. Virtual environments are spaces and places in Cyberspace, facilitated by computers and other digital devices, where individuals interact with one another. They include virtual worlds, such as Second Life and World of Warcraft, and social networking sites, such as Facebook and Twitter.
Simon graduated with an MSc (Distinction) in 2009, and a PhD in 2015, both from the LSE Department of Psychological and Behavioural Science. It is while undertaking his Master's degree that he was introduced to the Second Life virtual world, and his interest was piqued in how such technologies reflect in experience and emergence of Self.
Simon approaches his research through the lenses of Symbolic Interaction, Activity Theory and Digital Ethnography. He has used these over several years, and across dozens of participants, to provide thick descriptions of experience of Self in virtual environments across time. From these has been drawn an understanding of how contemporary Self is virtual in nature, emerging from multiple and continually evolving strands of experience in self-representation and activity, and the interactions that occur between individuals and the social, physical and virtual environments in which they are located.
One particular research approach is the adaptation of Subjective Evidence-Based Ethnography, recording the individual's experience as they use the Second Life virtual world, then confronting them with that experience. The approach allows direct access to experience, rather than the reported experience commonly provided by other qualitative research methods. In Simon's research, the technique is used to understand how the contemporary Self can be considered to be a form of Cyborg, with the biological body extended through the mediation of technology, simultaneously located in multiple environments.
Simon is a member of the British Psychological Society, and his doctorate was funded by the Economic and Social Research Council.