Changing behaviour to change the world
Changing our everyday behaviours can change the world (see "Change Behavior - Change the World" by Joseph Grenny at TEDxBYU). Some of the most pressing collective problems we face can be solved by transforming specific aspects of our everyday behaviours.
A popular approach that has been used by researchers and practitioners to create such changes in the real world are behavioural change interventions based on social norms. Through the revision of research findings, successful practical experiences, and field experimentation, this project aims to explore how these interventions can create sustainable changes in collective trends of behaviour. Research on Installation Theory, the Citizen Culture approach of Antanas Mockus, narrative persuasion, and collective action, are used to propose more effective and sustainable ways of creating such changes.
SEBE is used in the project to better understand the target contexts before and after interventions. Currently, a field experiment is being conducted among truck drivers in Colombia to reduce their fuel consumption and improve safety.
This project is part of Paulius Yamin's PhD research at the Department of Psychological and Behavioural Science at the London School of Economics and Political Science, and is financed by the Marshall Institute for Philanthropy and Social Entrepreneurship. It is conducted under the supervision of Professor Saadi Lahlou and with the help of field researcher Santiago Ortega in Colombia.
A truck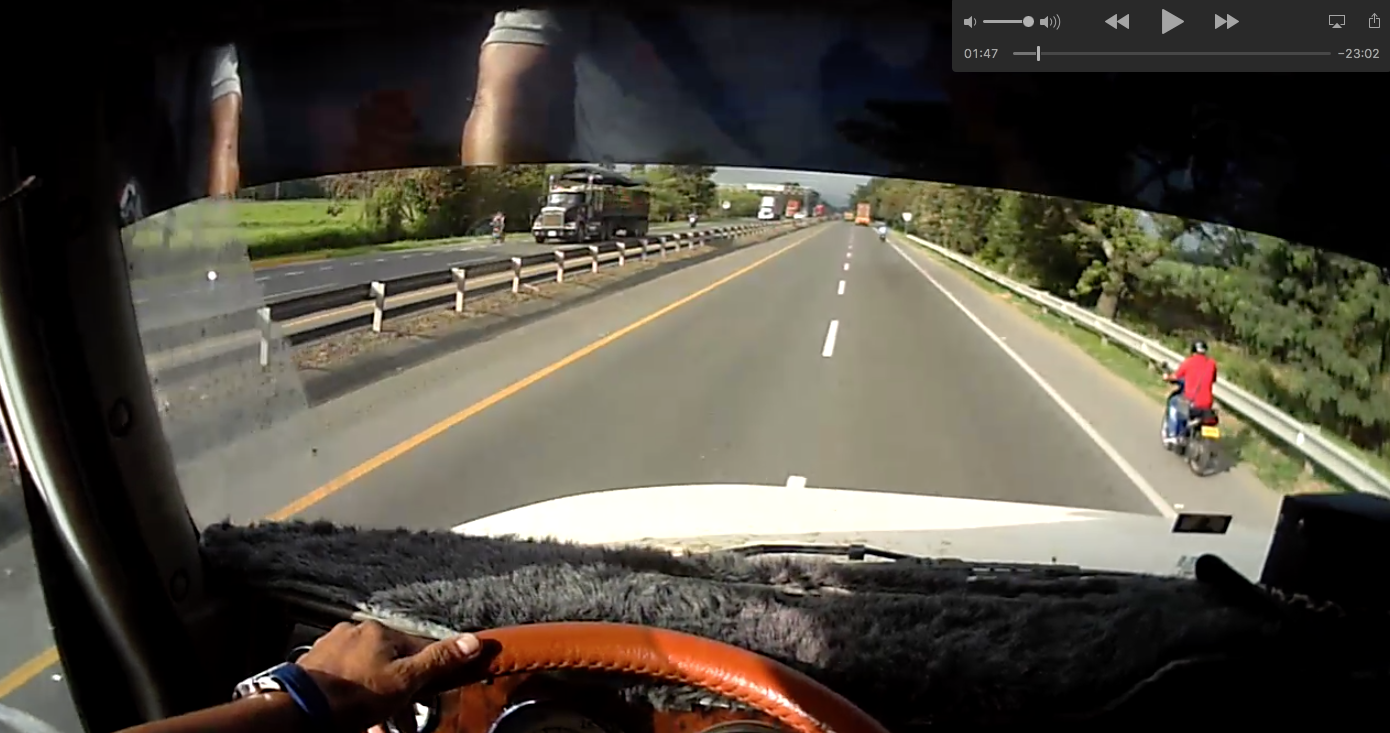 The truck driver's view